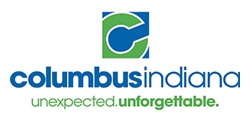 The Sanitation/Trash Department operates from the Columbus City Garage.

New Service
Trash collection is provided by the City of Columbus one time per week. New residents will need to contact the Sanitation Department at (812) 376-2509 purchase trash toter & start trash collection.

Toters
Trash toters - Brown trash toters are available in three sizes:
96 gallon - $70
64 gallon - $60
48 gallon - $55


The first toter that a resident sits out for collection there is no monthly service charge. Any additional toter will be charged according to size; 48 gallon- $5/month, 64 gallon- $7/month, and 96 gallon- $9/month.

We accept cash or check for payment.

"Bulky" item pick-up is on a call-in basis. Up to 20 bags or boxes and one piece of furniture may be picked up on the curbside after you call the City Garage to make a ticket for your extra trash. Bulky item call-ins are limited to one time per month.

Billing
Trash collection is invoiced monthly on your Columbus City Utilities water/sewer bill, according to toter size.

Yard waste toters

- If you wish to participate in the City's Compost Program, you will need to purchase a "TOTER" brand yard waste toter with a bar at Lowes Home Improvements, 3500 10th Street, (812) 376-0521. They have 96 and 64 gallon sizes available.

Yard waste pick-up will take place the same day as your regular trash pick-up.
Limbs, brush, and leaves should simply be pushed to the curb for pick-up. Yard materials should be free of all trash.
Materials accepted in purchased Yard Waste toters include: grass clippings, leaves, garden waste, flowers, tree fruit, sod & dirt, thatch, weeds. Materials NOT accepted in the toters include: tree trimmings, pine cones, corn stalks, woody vines, rose bushes, sunflower stalks, shrubs, bushes, brush and trash.